If you have e-filed your Form 2290 and have made an error in the weight, mileage, or Vehicle Identification Number (VIN), don't worry. You can still correct your e-filed 2290 tax return by following simple steps.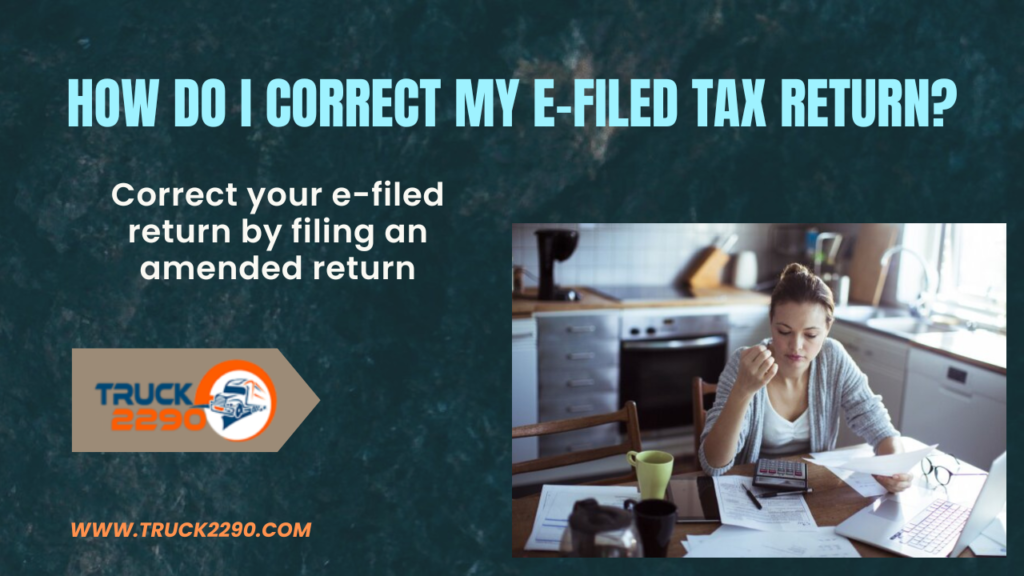 First, log in to your e-filed 2290 account with the IRS and access your e-filed Form 2290. Next, look for an option to "Amend" or "Correct" your return. Click on this option to begin the correction process.
Next, you will need to enter the corrected information. This could include the corrected weight, mileage, or VIN, depending on your error. Again, double-check the information before submitting it to ensure it is correct and accurate.
Once you have entered the corrected information, review and confirm that all the other information on the return is correct. This includes your name, address, Employer Identification Number (EIN), and payment or refund information.
Finally, you will need to submit the corrected return to the IRS. If you owe additional taxes as a result of the correction, you will need to pay those taxes at the same time. The IRS accepts electronic payment options such as direct debit or electronic funds withdrawal.
It is important to note that if you have made an error on your e-filed and accepted a return unrelated to weight, mileage, or VIN, you must correct it on a paper Form 2290 and mail it to the address shown in the e-filed 2290 instructions. This could include errors in your name, address, EIN, or other errors on the return.
In conclusion, correcting an e-filed tax return for weight, mileage, and VIN errors is a straightforward process. Log in to your e-filing account with the IRS, access your return, and follow the steps to correct the information. If you have made another error, you must correct it on a paper Form 2290 and mail it to the IRS. Double-check all information before submitting.